WILLARD TRANSPORT - THE OLD DAYS
Willard Transport were a well known local company until they packed up in 1976. They operated a fleet of D Series Ford's and TS3 Commers as tippers and general haulage flats, including a few artics. I knew them well as several relatives drove for them, and the tippers used to work out of my concrete plant at Stangate. When I started as an owner driver, my D series tipper was purchased from Stormont still in its Green Willard livery. They also owned a lot of property in the area.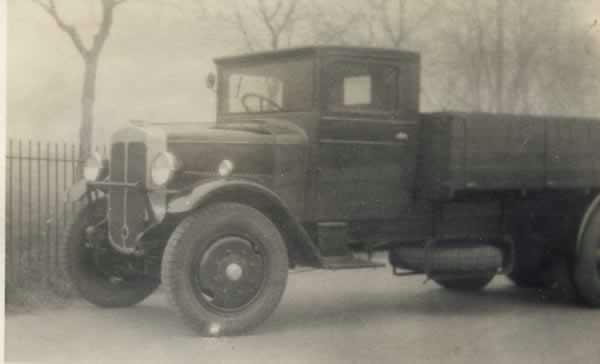 Below is the Willard Family with an early coach. I knew all four brothers, but they were a bit bigger in my day.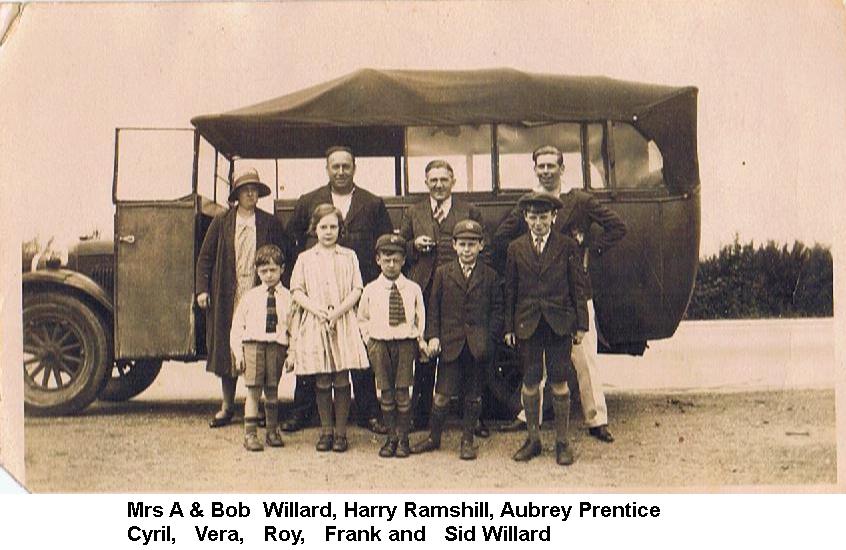 Below is one of the coal trucks outside the Workshops, which still exist today as Kevin Willards Farrier shop, and th eold deisel pump is still evident buried in brambles.